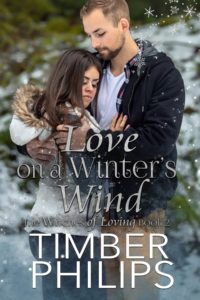 ~About~
Blyn Courtney's life, professionally, personally, and spiritually, is a hot mess. Her latent abilities are overwhelming and out of control, her circle – newly forged – is still settling, and by the time they find their harmony, it could be too late for her. Out of options and low on sanity, she returns to her family cabin outside of Loving to regroup and pray.
Nature abhors a vacuum, however, and the balance must be restored, and that restoration of balance is about to come from the unlikeliest of places.
With a killer on the loose, and Blyn just finding her footing, is there even room for love to enter the mix?
Text Copyright © 2020 A.J. Downey DBA Timber Philips
This is a work of fiction. Names, characters, businesses, places, events, and incidents are either the products of the author's imagination or used in a fictitious manner. Any resemblance to actual persons, living or dead, or actual events is purely coincidental.
All Rights Reserved